How Many Days A Week You Should Workout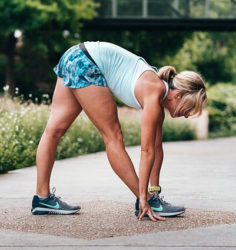 How many days a week you should workout?
Training in any sport will take up a lot of time and test you at every stage. This is something I have found out the hard way. This is the same for any sport or martial art. Trying to establish how many days a week you should workout, is really a simple question. One that I will be addressing in this post.
I would like to say that this really depends on what you want to achieve and how fast you want to get there. Keep you eyes on this page and I'll direct you on how to achieve your goals, through daily regular workouts.
Are you up to the task? – not many are!
The sky's the limits but only if you can stand up to hard workouts. So are you ready?
The first part of your training should be to make sure your body is up to the task.  Bear in mind how many days a week you should workout and what is the best training regime for you.
Exercise can be dangerous if we don't take the necessary precautions before we begin. If you already have a good level of fitness, then making it into great level will not be a difficult task. But we need to have something to build up on.
Failing that you need to start somewhere and how you go about that is very important. Unfortunately this post isn't about how you achieve that. What I will say is if you read a previous article I have written, it will offer you guidance on how you should go about achieving this.
Why you should train regularly – your body needs you!
You will only gain improvement from your blood, sweat and tears if your workouts are conducted on a regular basis. This really means training 3 to 4 times a week.  This is a suggestion of how many days a week you should workout for and why.
This is my basic recommendation for progress! If you follow this basic plan you will notice you will make massive improvements in a very short space of time.
Your improvement will be seen in your technique, cardiovascular, eating habits and rest. Exercise is a powerful tool that the human body thrives on and when it is done correctly, delivers great dividends.
So be ready to put the work in – to reap the rewards.
How much time can you spare.
I have found over my years of training that the biggest hurdle is always time. There just never seems to be enough time to do everything, which is why I suppose multiple days are required to complete a full workout.  If you are prepared to put the work in, you're in the right place.
So how many days a week you should workout?
My advice on time management is relatively easy, prioritise what is more important and stick with the plan. I guess this also depends on your type of sport.
If you're a runner then you will need to push the boat out quite regularly but you will still need some rest time. You can and should have days when you train weights, this will give you a break from running.
Make your workout count.
I would also urge you to have a stretching program too. I'm a strong believer in stretching and its benefits, although a lot of coaches don't.
Martial artists should have days of training technique, stretching, weights (Light) and speed drills. All these activities take time and effort to get them right.
Set your goals and progress forward.
Knowing what you want and having some idea on how you're going to achieve them is a great. Decide what is more important to you. Moving forward with your training program will deliver a multitude of challenges but knowing how many days a week you should workout for is the question at hand.  Please read on, the answer will become clear.
If you have your own dedicated coach, then they will take over this task for you. But if you're not at this level yet and you're purely training for your own well-being, then you need to choose what you want to achieve and how much time you can dedicate to each part of your training program.
Always try to build it up sensibly. By this I mean follow the basic rules:
Warm up.
Stretch.
Workout.
Cool down.
This should make sense to you. But just to be clear, a little warm up is good practice. Follow this up with a little stretch to avoid injuries. This usually means stretching of the main muscle groups, such as:
Hamstrings.
Calf.
Quadriceps.
Abductors and Adductors.
Gluteus maximus.
Back.
Triceps.
Shoulders.
Give these areas lots quality time and watch your standard and duration of training improve.
Make every session count!
Take great care with every technique, put 100% into all you do. I have watched my own students on various occasions go through the motions but not really do what as been asked of them. This usually happens during a stretching session.
This is a trap that a lot of people fall into. If you're running through a static stretching routine and you hit a point where your muscle is quite tight. Is this the end of the stretch or do you repeat the exercise?
In most cases students will leave it and move on. This is not stretching by any means and no improvement will become of this kind of training. You must persevere when it comes to stretching but all aspects of your training should be treated the same way.
This will mean more time being spent on a particular part of your training but if there's no improvement. Moving on to something else, isn't advised. You must gain some kind of improvement! Knowing how many days a week should you workout is only the beginning, you need to put the work in.
This is the best way to achieve continuous progress in all parts of your training regime.
Monitor your success! – Stay in control.
Try to put in place a way of monitor your progress. This can be as simple as timing your run, to measuring how low you can go into a stretch. This can be a number of things, I would say it would probably be based on your priorities.
Knowing these little gems of wisdom will tell you exactly how many days a week should you workout for. Take each day at a time, if you are fortunate to be able to workout on a daily basis, then you will make a lot of athletes envious.
But that's not your problem that's theirs.
Train on various parts of your body, depending on your sport. Or work on a different talent which is relative to your sport. Measure your growth if your goal is to improve muscle mass.
The bottom line – you are a winner.
Enjoy what you do and how you do it. Training is a great way to keep fit and the benefits are fantastic. I hope this article, "How many days a week you should workout" has helped you in many ways.
Please read and understand what I have said but if for any reason you find you're unsure of anything I have said please don't hesitate to ask by leaving your question or a comment.
I will reply as soon as possible.
As always Enjoy!