Losing Weight By Running.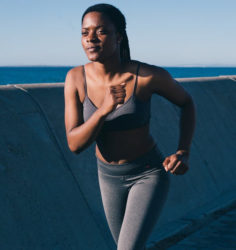 Well I have written quite a few articles on losing weight.  This article differs from my other articles because its focus is on losing weight by running.  It's weight and exercise specific!
Now if you've been following my posts and reviews you'll know that I hate running but that's me.  Running is a big hobby for many people and therefore it's worth my time.  My aim is to provide you with the reasons why losing weight by running is a good idea and how you may benefit from this form of exercise.
Losing weight by running.
I'm going to start by saying this is one of a few exercises that are free and can be done from almost anywhere. I suppose that's probably why it's so popular with the worlds exercise and sporting community.
Well let's explore the whole topic of losing weight by running.  Everyone can do it, unless you have a physical problem that stops you from exercising.  Your reason for not running could be weak or painful joints due to being overweight or being overweight as created the problem!
This doesn't mean you can't take part in running and losing weight by running.  It just means that you can't run until you have lost some weight by other means.  Which could be a strict diet plan.
The benefits of running.
Running is an aerobic exercise, which means that this type of exercise will benefit your respiratory system (Breathing) and you can lose up to 100 calories per mile that you run.  The benefits of running is valued and utilised by a variety of sports.  Some sports, literally is based on running, for example 100 meter sprint, 200 meters and 800 meters to name but a few.
Boxers all embrace running as a part of their training regime, as a stamina builder and a good way to lose weight.  So as you can see losing weight by running is very popular and in some sports a necessity!
The amount of weight you can lose is an approximate calculation, wearing a smartwatch would give you a more accurate report.  Try wearing a fitness watch or chest monitor to monitor your heart rate and calories burnt.
I have used a fitness tracker and found it to be quite useful for tracking a variety of things for instance:
Heart.
Sleep. (When worn overnight)
Steps.
Calories.
When we eat we take on a lot of calories, this will come in the form of vitamins, minerals, carbohydrates and proteins. Our food provides us with calories, over consumption of calories, unused by our daily routine will be stored as fat. The opposite of this statement is if we burn more calories than we eat then we lose weight.
Losing weight by counting your calories sounds pretty foolproof but it's not that easy! The diagram below shows how many calories we consume with every gram of fat, protein and carbohydrates we eat.
You have calories to burn.
You truly are what you eat, every morsel of food we eat, will give our bodies calories and unused calories will be stored as fat, for energy at a later date. Regular exercise burns calories and will promote weight loss.
Losing weight by running is a big part of the equation but having a structured diet in place is also key. Let's take a quick look at the basics, it's recommended that men should consume 2500 calories and women 2000.
If we are expected to eat 2500 calories and if we burn more than we eat, we create what's known as a deficit. A deficit is the difference between what your body needs to function properly.
Your aim should be to burn a weekly deficit of 3500+ calories.
Weight loss calculator.
The best way to make sure you are on the right track to losing weight, is to make sure you know how much you are eating in relation to your body type and age.  This calculator will give you the vital information you will need.
If you're serious about losing weight and staying healthy, which should be your ultimate goal. You'll find this calorie calculator an invaluable tool.
The pitfalls of dieting.
This part of dieting is crucial to your success.  It's important to eat a well-balanced meal to assist in your weight loss.  Have regular intakes of water, to keep your body hydrated. This will help with keeping your system flushed and aids in the removal of toxins too.
Never exercise and eat more food than normal to compensate for your expenditure. Eating is a normal part of life and when we exercise we burn calories.  This is all good and no thoughts should be in your mind about replacing the burnt calories.  This is how the process of losing weight goes, embrace it.
No flashy sugar drinks are required or needed, keep it simple and cost effective. Why ruin a good thing!  Running is a totally free exercise and as you can see, so is the other elements around it.
Here comes the BIG ONE! Everyone who wants to lose weight always start with cutting back on their carbohydrate intake. Carbohydrates are an essential part to being healthy and shouldn't be removed from your diet. Not only that, carbs (Carbohydrates) is a partner of protein. These 2 elements require each other to burn efficiently.
Government recommendations says that a third of our daily intake of food should be carbohydrates!
Losing weight by running conclusion.
If you're interested in losing weight and keeping that weight off, then running could be the best method for the job. Keep focused on all the other elements that also surrounds you.  Eat healthy meals which contains vitamins, minerals, protein and carbohydrates.
Get regular sleep, this will vary for everyone but the guideline specifies 5 – 8 hours per night.  Some people need more and some need less.  The amount your body needs will take a little research.
Take regular sips of water per day.  The recommended intake is 2 litres per day. Again, this will be different for everyone.  My golden rule is to drink when you're thirsty and not just drink because you should!
I hope you find this post useful and beneficial in helping you lose weight by running. If you have any question or comments please leave them below.  i will answer them as soon as possible.
To better health.