Sports Protective Gear, Preparing For Success!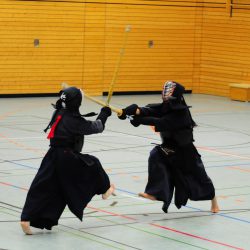 Sports Protective Gear.
Why?? You May Ask.
Every activity we participate in requires some kind of protective wear and the more extreme the activity the better the protection needs to be.  A very large proportion of our society takes part in sport and recreational activities.  To take part and to do it safely, sports protective gear must we worn.
This depends on the sport and as mentioned previously, how extreme that may be.
So you want to play! Have you considered what you may need?  Not many people do and that's when things can go wrong. In most cases what we need could be very basic but necessary, starting from head to toe this could be.
Head protection – Headguard. This is used in a variety of sports and is often compulsory in a lot of sports.
Mouth – Gum shield. Not usually compulsory but this item tends to lean on the side of being sensible.
Body – Chest protection for women or body armour for extreme sports.
Genitals – Groin guard. This can come in many forms for male and females and is usually a compulsory item.
Thighs and Shin – Pads. This comes in the form of pads and usually is only used in extreme sports.
Feet – Boots. Protective wear here in most sports is a necessity and sometimes compulsory.
Feet – Mats. If bare-footed training mats.
Hands – Gloves. Hand protection using specified gloves (Sport related).
Sports Protective Gear Being Worn.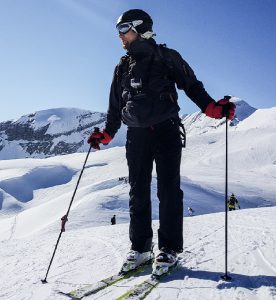 Every piece of equipment is required to give you the participant a safe and enjoyable experience.  Sports protective gear in all its forms does just that. To not use the relevant safety equipment could expose yourself to danger and unnecessary injury.
All the items above are advised to minimise the risk of injury, it can not stop it but you have taken the relevant precautions.
Head guard – Concussion or fractured skull.
Gum shield – Loss of teeth or broken or dislocation of jaw.
Body protection – Broken ribs/bones, punctured lungs, bruised ribs.
No groin protection – Ouch! Damage to groin area and possible infertility risks!
Thigh or shin protection – Bruising and possible breaks.
No feet protection – Damage to toes and ankles (The same for both circumstances).
No hand protection – Risk of damage to fingers, wrist or other competitor.
The possibilities are endless!
Price:

£14.95 – £19.95

 

&

 

Free Returns on some sizes and colours
IUGA Yoga Pants with Pockets, Tummy Control, Workout Running Leggings with Pockets for Women
Ground Rules.
The game is a simple one and so are the rules.  Participating in any activity will require you to wear some kind of sports protective gear. Follow the safety guide relevant to your sport or activity and follow it to the letter. This is usually for your

protection and protection of the others.
The risk to yourself and others is too great and easily avoided.
I hope this simple guide will encourage you to make the right choice!
Please leave any comments below.