XM – PRO III 2018 Review – A Stride Above The Rest.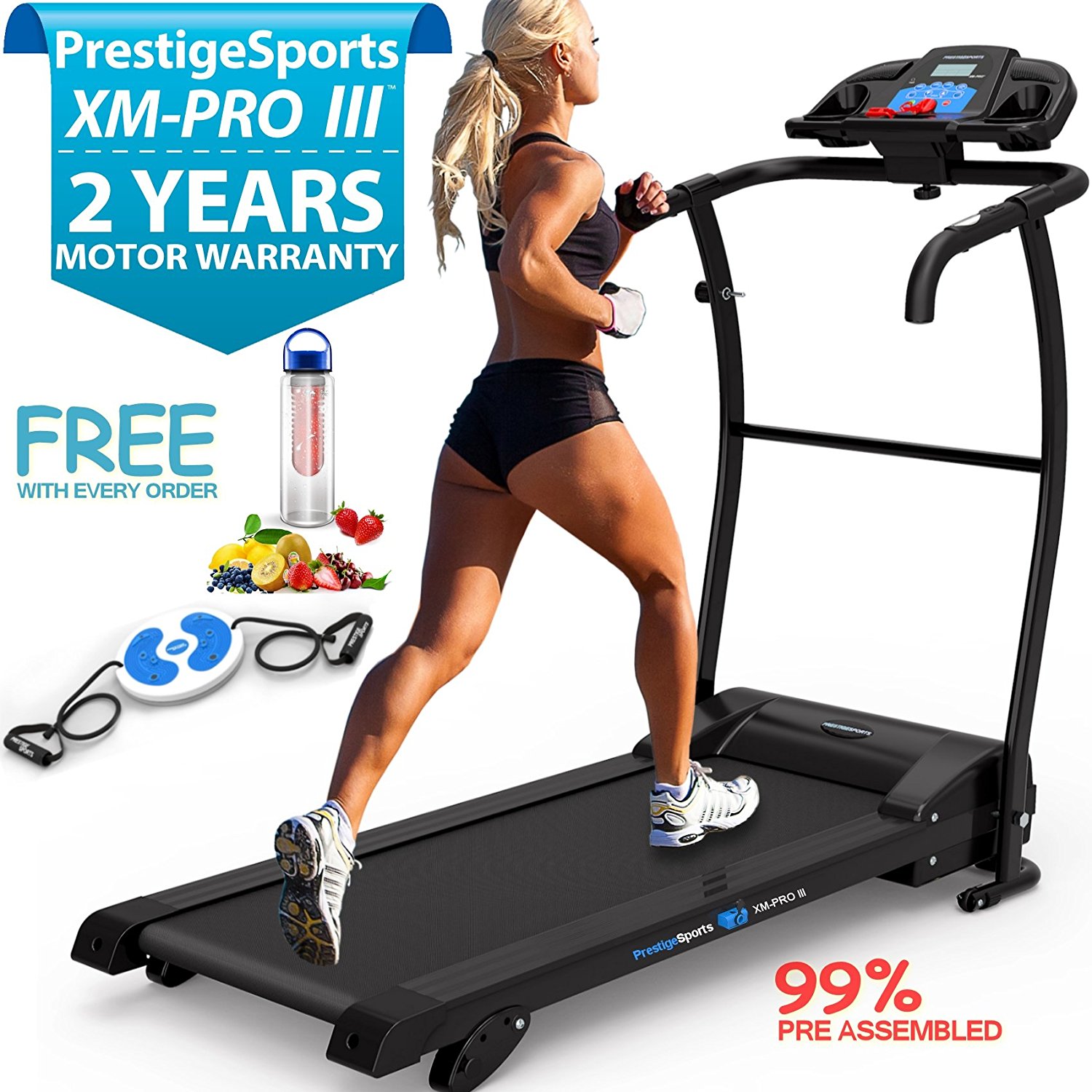 Xm – Pro III 2018 Review.
Technology just keeps on getting better and I simply can't get enough! A prime example is the the Prestige Xm – Pro III treadmill. It will hopefully follow in the foot steps of its predecessors. The new 2018 model is out and has been tweaked in so many ways to offer the best experience a running machine can.  Products can change and ultimately will but for now please enjoy my xm – pro lll 2018 review.
It Just Keeps On Getting Better!
Colour Black.
Best buy Amazon.com from Only £209.90
There's not many ways you can improve on a machine that's already the bestseller and has linage to back it up. The latest model is very quiet and offers the functionality of various speeds suitable for all levels of fitness and abilities. It's very easy to set up and use. Prestige have given this product a lot of thought, it's specifications are as follows:
The Xm – Pro III Treadmill Review.
1.0 Chp Powerful Motor.
10 KPH Maximum Speed.
8 Auto Programs + 1 Manual.
Fixed Incline.

Side View of Xm – Pro Treadmill.

Large Running Surface 1000 x 340 mm.
Simple LCD Display.
Full of Features.
Calorie Counter – 8 Auto Programs.
Time.
Distance.
Magnetic Safety Key (for emergency stop).
Towel Rail.
Drinks Holder.
Dimensions: 120 (H) x 48.5 (W) x 125 (L).
CM Maximum User Weight: 100 kg. 
Colour Black.
Best buy Amazon.com from Only £209.90.
A very lightweight running machine, designed with you the runner in mind. It offers a variety of incline levels to test the strongest and more experienced runner too. During a run a majority of runners like to listen to music, again this machine offers speakers for just that.
It's a machine that has been given a beautiful upgrade without making it bulky or heavy, totally ideal for home use.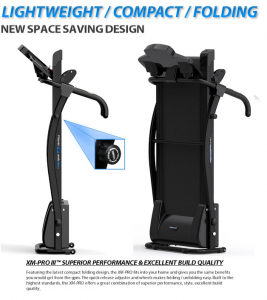 Why Xm – Pro? Running Machines Are All The Same – Right!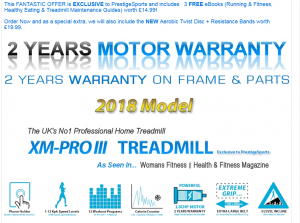 2 Year warranty.
Where to buy Amazon.com from Only £209.90.

Well no! The world of treadmills is quite vast. There're all types, models and of course costs will vary and some times a lot! The Xm – Pro III has been designed for home use, can you get better, maybe but when it comes to value for money you won't go wrong.
It's a home professional running machine that offers a sensible price tag. Prestige are now offering five gifts with their machine, which makes it even more attractive.
A fruit infusion bottle. I'm sorry you need to supply your own fruit.
An aerobic twist disc with free resistance bands.
Free e books (3) titles are:

Get Fit Fast.
Healthy Eating.
Treadmill Maintenance Guide.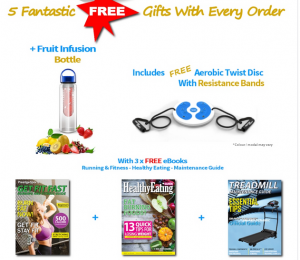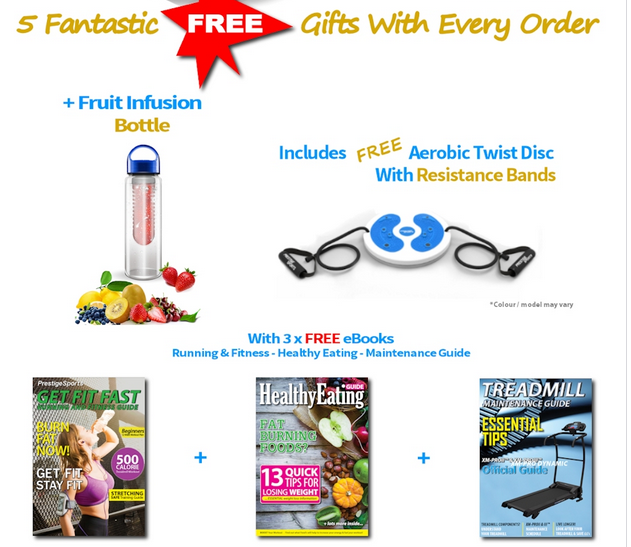 Truly a beautiful running machine!
Colour Black.
2 Year Parts Warranty.
5 Free Gifts.
Where to Buy Amazon.com from Only £209.90.
Treadmills like any form of technology can change over night, so please browse before you make a purchase.
I hope you find this review useful and please leave your comments and questions below.